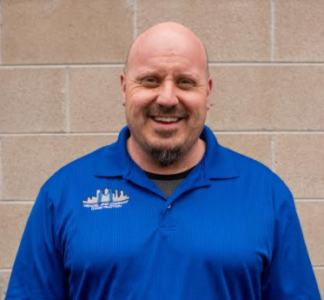 Robert grew up in the construction industry. His Grandfather owned Wells Brothers Construction in Billings, Montana. Robert has always been good at working with his hands and always helped his father with projects around the house as he was growing up.
He started out building runway's 16/34 and 17/35 at Denver International Airport right out of college.  From there he traveled and lived all over the United States building runways; from Las Vegas, to Louisville Kentucky, and Fort Lauderdale, Florida to Dallas, Texas. Next, he moved back to Colorado and started working on commercial projects. He managed the construction on multiple locations for several companies, including Fox and Hound, Bailey's Sport Grille, Red Robin, Walgreens and a few hotels throughout Northern Colorado. He also managed the Sam's Club in Evans Colorado and a Walmart in Albuquerque, NM.
Robert's favorite project was the runway he built in Louisville, Kentucky. He was very young at the time, just 24, and it was a very large and complicated project. However, between his superintendent and himself, everything went smoothly and the client and the company were both happy. It was a win-win that will always be remembered!
Outside of construction, Robert is an avid computer geek. He still enjoys playing computer games and riding his mountain bike during the summer months. He was a diehard body builder a few years ago, and even though he is not still on the ridged program, he is dedicated to staying healthy.
"Life is what you make of it!"