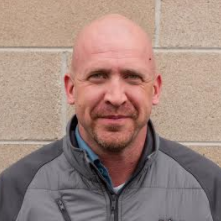 East Coast Operations Manager
Neil began his journey in construction as a plumbing/mechanical subcontractor after his honorable discharge from the U.S. Army infantry in 2000.  After obtaining his master plumbing license, Neil transitioned into an executive position with a $60,000,000 + per year large mechanical contracting company where he found his calling in project management, estimating and business development.  When Neil left this firm, he set out to build his own firm from the ground up, building more than 200 projects and specializing in restaurants.  This was the segue into commercial general contracting for an established company where he managed engineered steel buildings, retail tenant finish, and office buildings. Neil's extensive experience with restaurants led him to his current position as the Manager of East Coast Operations, based in our Charlotte office.
Neil has constructed hundreds of jobs ranging from $1,000 to $14,000,000 in value.  These projects include concrete tilt-ups, large scale multifamily residential developments, retail stores, office tenant finishes, dental/medical facilities and hospitals, industrial facilities, prefabricated metal buildings, and of course restaurants, both custom and franchises.  The project that was the most challenging was the Squeaky-Bean in downtown Denver.  The building chosen was one of the oldest structures in Denver, with heavy timber beams that were 3 feet thick and heavy wooden joists 12" apart.  Neil had to redesign the kitchen equipment layout completely in order to avoid compromising the structural integrity of the space while still leaving clearance below for the private parking garage.
Golfing, shooting and weight lifting are the three activities that Neil enjoys doing in his free time, but spending time with his wonderful wife Kari and their two kids, Stephen and Leah, are what he loves to do the most.  Stephen is currently serving in the United States Army just like his dad while Leah enjoys her medical career as a surgical technician at a local hospital.
"Our planet will be just a point of light, hardly distinguishable from the many other points of light, nearby planets or far off suns.  But precisely because of the obscurity of our world, such a picture might be worth having."  – Carl Sagan