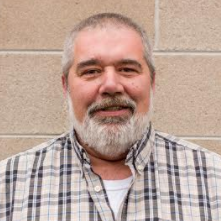 Mike is a third generation Carpenter who began his professional career in the U.S. Navy as a SeaBee.
His favorite project to date was converting a 100 year old hotel into high-end retirement homes. Mike was involved in the entire project, from design through completion.
Mike has been married  for 25 years. He has two grown children and two grandchildren. In his free time, Mike loves camping and wilderness survival.
"The road to success is always under construction"