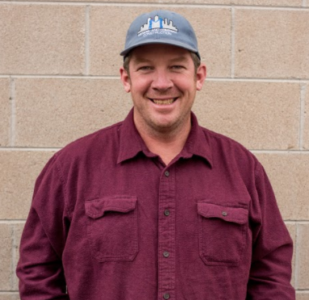 Matt got his start in construction as a laborer when he was only 14 years old. He has worked on many larger projects in a variety of positions from Carpenter to Superintendent.
His favorite project was the Hilton Garden Inn in downtown Denver. It was his first project with Larry Cooley, his mentor on the management side of the business. The hotel was a 12 story post-tensioned, cast-in-place concrete building. The engineering behind it amazed Matt and let him to stick with commercial projects ever since.
Matt is a single Dad with 6 children (4 are adults now). He loves the outdoors and enjoys hiking, riding his bicycle and is a trained rescue diver. Matt loves to do just about anything in the water as he grew up in San Diego CA. Matt made the move to Colorado in 1998.
"When I was a boy of fourteen, my father was so ignorant I could hardly stand to have the old man around. But when I got to be twenty-one, I was astonished at how much he had learned in seven years." Mark Twain