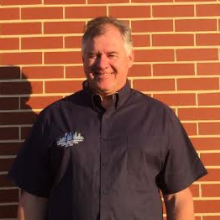 Douglas P Williams
Doug has always been interested in construction, especially carpentry. As a little boy, his Grandpa was a carpenter and he would go to work with him, knowing it was what he wanted to do in life.
He has worked on projects in and around Colorado, Montana and Washington State prior to moving to North Carolina. The project he enjoyed the most was the Vancouver Clinic in Salmon Creek, Washington because of the significant details throughout the building.
Doug is a tinkerer by nature and loves to be in the garage building of fixing anything. He has a Jeep Cherokee that he has built some parts for. When away from work, Doug loves to get it out to the back country and camp somewhere off-grid to escape the world and its craziness.
"I work to live, not live to work"