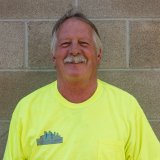 Doug got his start in the construction field as a framer. In 1982 he started a general contracting company and named it UNDER CONSTRUCTION. In 1991 he went to work for a Minority owned General Contractor until 2013. His projects included the train tunnels at DIA, (2) Crash Fire Rescue Stations, The Pavilions on 16th Street, The Wellington Webb Building, The Convention Center, and the Light Rail and Train Platforms at Union Station.
Doug loves to look around Denver knowing he was a part of so many cool projects.
For fun he likes to spend time with his wife and his 26 year old daughter, listen to music, do a little gardening, and make gallons of green chili for his annual pumpkin carving party. This year will be the 31st year!