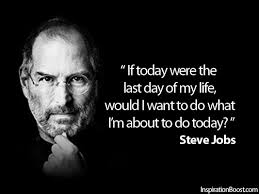 Hello Friends,
We hope this message finds you well. We all have a chance for a fresh start and great success in the New Year! At Mendel and Company Construction, we are optimistic about new opportunities and are excited to resume our "Tip of the Week" video blogs.
At Mendel and Company, we believe in "Building Relationships". If you have a tip you would like us to share or a subject you would like us to discuss, please CONTACT US.
Thank you for your interest and please forward this newsletter to all contacts you feel would enjoy it or benefit from it.
In our latest video, Nathan Mendel, President of of Mendel and Company Construction discusses the 2014 Rocky Mountain Dental Convention, an important life lesson and a fun fact for your next trivia night.
Mendel and Company has attended the Rocky Mountain Dental Convention for the past 7 or 8 years. Each year, we are excited to see friends and past clients and to catch up on what they are up to in business and their personal lives. This year brought much good news as well as a piece of sad news. We learned that a friend and past client, Dr. Michael Ford, passed away of pneumonia. This news reminded us of a great quote from Steve Jobs prior to his passing, "If today were the last day of my life, would I want to do what I am about to do today?".
This quote leads us to our next topic, CyndiLee Bennett, our Client Services Manager has decided to move on to pursue her next opportunity as a Project Manager/Owner's Representative. If you would like to contact her for assistance we are happy to provide her new contact information. We all wish her the best of luck in her new endeavors!
Last, but not least, on a much lighter note, Nathan offers a bit of office trivia: How long does it take for one construction company president to use a box of 5000 staples? Tune in to the video for the answer!
To see the video blog, please go HERE.
Started in 1997, Mendel and Company Construction, Inc. has steadily grown to be one of Denver's most trusted and well respected names in commercial tenant finish and small ground up construction.
Mendel & Company has expanded from its home base in Colorado, to the neighboring states of Utah, Idaho and Wyoming. Most recently they are working on projects in Massachusetts, Washington and Texas.
Mendel and Company specializes in dental, medical, retail and general commercial offices – it has completed over 200 dental offices, hundreds of retail and restaurant spaces, warehouse and manufacturing spaces, places of worship, dance studios and more. Feel free to CONTACT US, for more information. We are looking forward to hear from you.